The Victorian Artists' Society
Winter Exhibition
Saturday 16 June 2018 - Tuesday 3 July 2018
Opening: Tuesday 19 June at 7.00pm
Galleries: Frater, Hammond and McCubbin
The Victorian Artists' Society has pleasure in inviting you and your friends to the Official Opening and Awards Presentation for the annual 2018 Winter Exhibition on Tuesday 19 June 2018 at 7.00pm.
The 2018 Winter Exhibition will feature the presentation of the Senior Art Supplies Award, with a $1000 voucher for art supplies for the winning artist. The Victorian Artists' Society Sculpture Award will also be presented on Tuesday evening.
Over one hundred original artworks by emerging and established local artists have been submitted for the Winter Exhibition that will fill the three upstairs galleries. The collection consists of paintings and sculpture using a wide range of media.
Artists votes for the Exhibition will go towards the $10,000 Victorian Artists' Society Mavis Little Artist of the Year Award.
The Judge for the 2018 Winter Exhibition will be renowned artist  David Chen. 
David Chen was born in China and holds both Bachelor and Master degrees in Fine Arts. He arrived in Melbourne in early 1993. Since coming to Melbourne, David has worked as a full time artist. As well as conducting various painting workshops, he has held several exhibitions, and is also a renowned judge. Read more about David Chen HERE.
An example of the 2018 Winter Exhibition artworks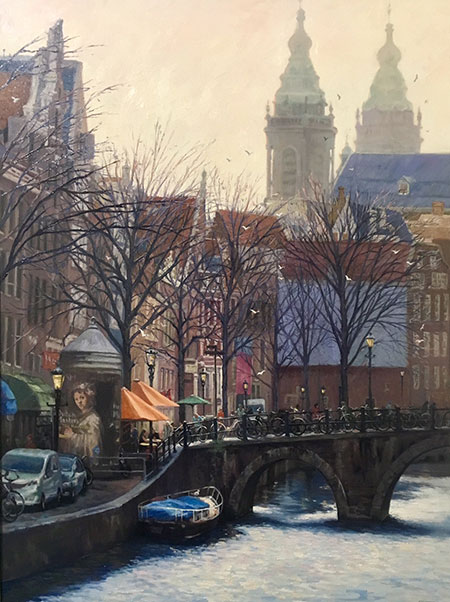 Gwendoline Krumins - Amsterdam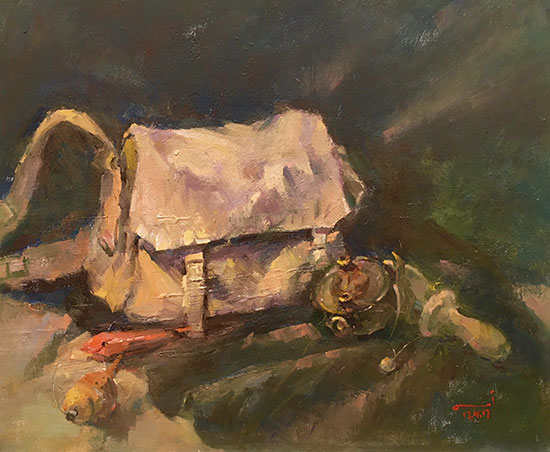 Li Zhou - Grandpa's Fishing Bag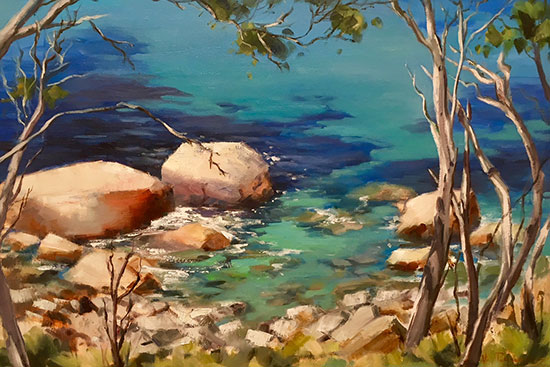 Vivi Palegeorge - The Hiker's Reward
The Victorian Artists' Society
430 Albert Street, East Melbourne
www.victorianartistssociety.com.au

Opening Hours
10am - 4pm weekdays
1pm - 4pm weekends during exhibitions
All Enquiries:
Victorian Artists' Society Office - (03) 9662 1484
Media Enquiries:
Ron Smith,  Victorian Artists' Society - Mobile: 0417 329 201