With the Victorian Artists Society closed due the COVID-19 pandemic a special series of online newsletters have been created to celebrate the outstanding contribution of members, past and present, artists and events.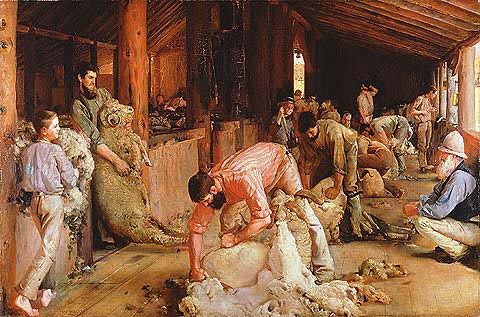 TOM ROBERTS
Born England 1856, Arrived Australia 1869, Died 1931 
 
SHEARING THE RAMS, 1888-1890
Oil on canvas mounted on board, 121.9 x 182.6 cm
Felton Bequest Fund 1932
Collection: National Gallery of Victoria, Melbourne
Tom Roberts commenced working studies for this painting of strong masculine labour in the shearing shed at Brocklesby Station, Corowa in the spring of 1888. During the next shearing season, Roberts worked on the canvas at Brocklesby, and finally completed the painting in his studio in Collins Street, Melbourne.  Brocklesby Station was owned by Alexander Anderson, his brothers, Charles and James King.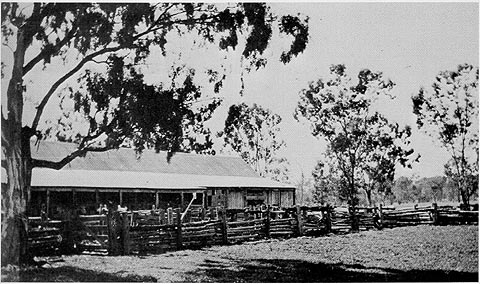 Photograph of the shearing shed at Brocklesby Station, Corowa.
The shed provided the setting for 'Shearing the Rams'.
Private Collection
In December 1886, Tom Roberts briefly visited Brocklesby Station at Corowa, where he attended a cousin's wedding to the daughter of one of the station's owners, Alexander Anderson. He again visited Brocklesby Station in 1888 and began work on his painting 'Shearing the Rams'. He did not complete this work until 1890.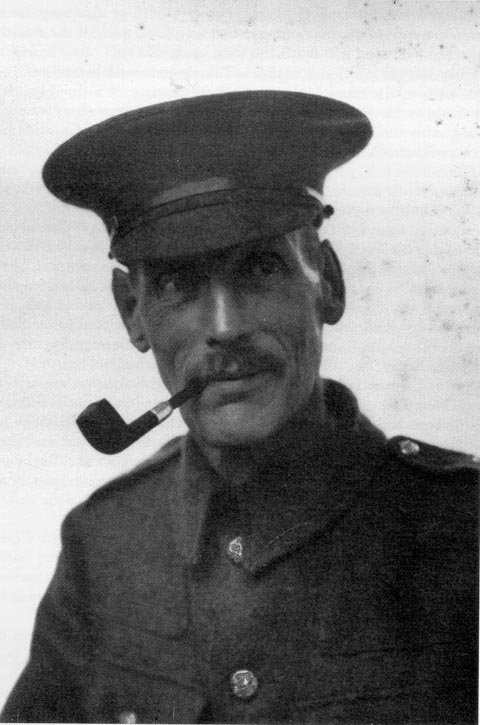 Tom Roberts enlisted as an orderly at the Third London General Hospital,Wandsworth in 1915. Private Collection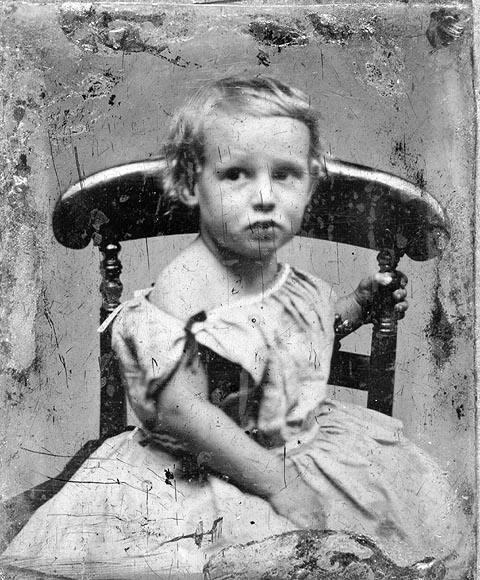 Tom Roberts at two years of age, c 1858. Private Collection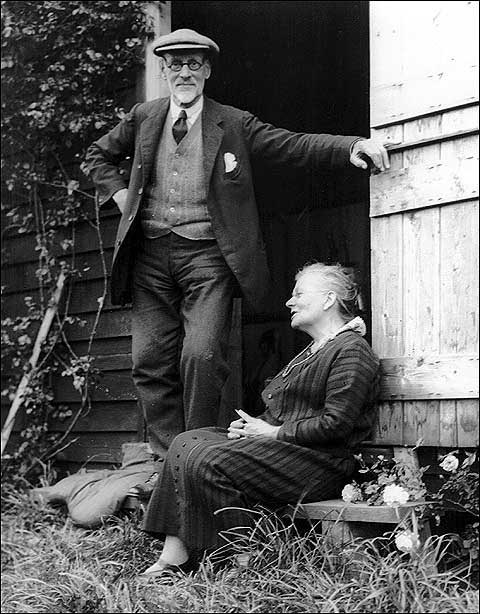 Tom Roberts and Lillie at the studio at Talisman, Kallista c. 1925. Private Collection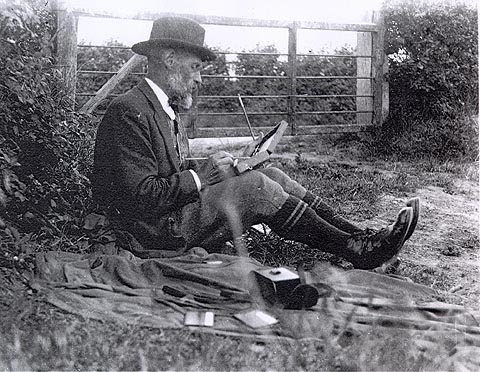 Photograph of Tom Roberts at Kallista late 1920's Private Collection
FOR THE FULL STORY  ON TOM ROBERTS  GO TO
                        Note - Photographs featured in this Newsletter are protected by Copyright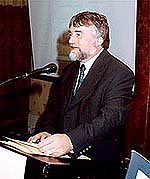 AN INSIGHT INTO TOM ROBERTS
THE MAN AND HIS ART BY LEADING TOM ROBERTS HISTORIAN ANDREW MACKENZIE OAM
"Frederick McCubbin's daughter, Kathleen once said to me that "Everyone loves a good story" - and she was right - so today I thought I would share with you a few Tom Roberts' stories to enjoy in the lead up to the forthcoming exhibition.
Thomas William Roberts, artist and photographer, was born in Dorchester, Dorset, England on 8 March 1856 and travelled to Australia in 1869, arriving in Geelong on 22 June and later became one of the Founding Members of the Victorian Artists' Society in 1888. 
He was described as slim, 178 cm tall (or 5'10'' in the old scale), with bright brown eyes, brown beard and brown hair and with premature balding.
While Frederick McCubbin was known to his friends as "The Proff", Tom Roberts was nicknamed "Bulldog", reportedly for his tenacity and drive 
and reports on his personality describe him as having persistent calm enthusiasm, a man of foresight, absolutely reliable with strong views, definite and open in his statements.
The Artist, Peter Russell noted that Tom Roberts had "a wonderful tender manner towards women" and was considered thoughtful and kind and Sir William Dargie once mentioned to me that Tom Roberts' delight for women was evident in his portraits and that he also knew how best to sit his subject for their portrait, an important skill that Dargie suggested he would have developed while working as a photographer.
It has been noted that despite his achievements and his considerable talents, Tom Roberts was a humble, quiet man. He was a man who loved his family and his garden, especially his roses, and loved a good hearty conversation with his lifelong friends, Frederick McCubbin and Arthur Streeton. In his final years, Streeton who was living close by in Olinda would invite Tom over from his home in Kallista for a chat and to share a bottle of what they described as, "COR 10" - which I later realized was their way of describing a bottle of Corio Whisky.
I could tell you many stories about Tom, but today will just mention one or two of my favourite.
After reading his letters to his wife and family and to his close friend, Frederick McCubbin, one aspect of his personality that is consistent is his compassion. If we were to turn back the clock one hundred years, we would find Tom Roberts working not as an artist, but as an orderly in the London General Hospital in Wandsworth. He remained helping at the Wandsworth Hospital for the duration of the First World War and in 1916 was promoted to Corporal in charge of the Dental Department.
This period of Tom Roberts life is often overlooked as he had little time for painting, however it does tell you a great deal about his personality. It was not an easy task, caring for the badly injured soldiers and Arthur Streeton who also offered to help lasted only a short time before leaving and needing a break from the emotional exhaustion. You also need to be aware that Tom Roberts was aged 58 at the outbreak of the First World War, and was not obliged to help at his age, yet despite this, he chose to, and given his knowledge of anatomy gained through his Anatomy classes in the Art Schools and his knowledge gained through his photography and art portraiture he was asked by the surgeons to assist in facial reconstructions and this is likely why he was placed in charge of the Dental Department."
Click HERE to read more about Tom Roberts.
Andrew Mackenzie OAM is a Victorian Artists Society member and has researched and lectured on Tom Roberts and his works for over 30 years. He has provided biographical notes, and copies of letters, photographs and images of works on the website 'In the Artist's Footsteps'.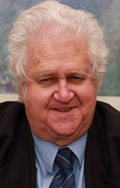 Ron Smith
It is time to celebrate the life and works of Tom Roberts. 
In 2001, the website 'In The Artists Footsteps' was created which traced the lives and work of Australia's major artists such as Tom Roberts, Arthur Streeton, Walter Withers, Frederick McCubbin and others to ensure their great contribution was accessible to students and all those who love art.
 
'In The Artists Footsteps' website delves into their great works, and through the knowledge of the curator, art historian, Andrew Mackenzie OAM, the website takes us inside their families, their relationships with other artists and the spirit of the brushstrokes as they built the foundations of Australia's art as we know it today.

Ron Smith
Councillor, Victorian Artists Society