SHOT IN THE HEART OF MELBOURNE
Street Photography Exhibition
 Thursday 30 May 2019 - Monday 10 June 2019
Opening: 7.00pm Friday 31 May 2019
 Galleries: Frater, Hammond and McCubbin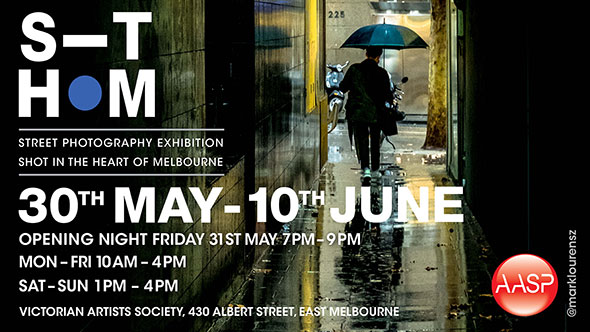 Now a regular feature on Melbourne's photography exhibition calendar, 'Shot in the Heart of Melbourne' (SITHOM) returns to the Victorian Artists' Society in May 2019 for its 8th consecutive year.
SITHOM is a street photography exhibition by the members of the Australian Association of Street Photographers, exploring the decisive and often indecisive moments that occur in our gritty yet beautiful city.
Our photography exhibition showcases the engaging imagery from our diverse and enthusiastic members who are inspired by our eclectic hub. SITHOM is a celebration of Melbourne in pictures.
Those who love this genre of photography know the feeling of elation when they capture something truly unique, fleeting, decisive and graceful.
'These photos are not just street style; they capture ephemeral moments – raw, unrehearsed and completely unique. Shot in the heart of Melbourne is an artistic candid homage to the people that bring this city to life each day' – Concrete Playground
Join us to exhibit or simply visit to praise or purchase these wonderful photographs of our beloved Melbourne.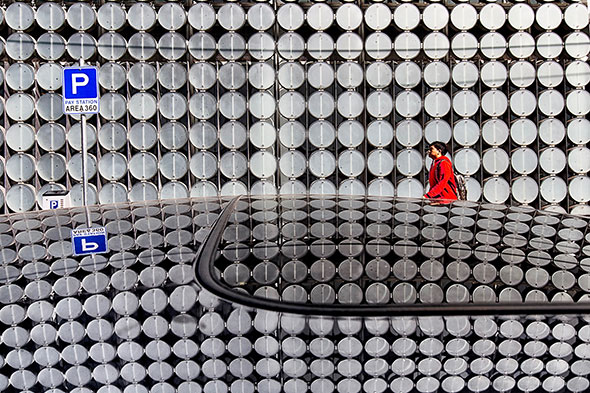 Adrian Whear - By Design
Mark Lourensz - Chinatown
Peter Waters
Stephen Bowater - Topiary